Warning. NSFL age 13+ recommended*
You just can't understand. I don't mean that to sound rude, but it's true. Just like any other person that has experienced something you haven't will tell you.
I can't speak for other survivors of abuse.
I can't tell you their story, how they were hurt, or how it affected their lives.
What I can do, is offer you an open invitation to my life, what I've gone through, and what others might be (or have been) experiencing.
No one likes to talk about child abuse. No one likes to admit it happens, especially when you are a child reaching out to the law.
If they do know it is happening, many will tell you that it is better that you stay with your abusive parent than go through the system.
For a lot of cases and friends that I grew to know, this is sadly true.
I want you to take a moment and think about that statement.
It is better to stay with an abusive parent, than to go through a system that is supposed to be designed to protect the child.
But it isn't, is it? It's a business. Just like any other. Except it shouldn't be because a human life is on the line.
I listened to a podcast earlier in the year called Broken Harts. It was a horror story about how two mentally unstable women managed to adopt several kids. The kids were beaten, starved, and eventually─ lost their lives.
This really digs deep into many situations involving society and children. Way more than on the surface of kids getting bounced around, abandoned, and used as a business.
If you're naive enough to believe that children aren't used in sex trafficking that grow up in homes, my friends can tell you a very different story. It is a big money maker, and it's enough to make you sick about humanity.
I won't get too preachy, and this alone could be another topic of discussion, but we'll move on.
I'm not the worst case you have heard involving abuse. I know there are worse─ far worse─ stories than my own. My stepfather was a prime example of the evils parents can do. (his own life, tragically, did not end well.)
I offer my own story to help with perspective on many others that have had similar experiences and my own thoughts about myself and others. I hope to help educate people through this experience, most importantly to help spread awareness and some compassion.
This journey is very personal to me. It's raw, it's very real and not appropriate for anyone under the age of 13. Be warned, things get very uncomfortable.
It's opening up old wounds I'd long thought I had buried, or perhaps helped me realize several things about myself along the way.
You ready?
Let's go back to the beginning.
We won't pour over every little thing, but we are going to journey through the memories that stuck out the most, and hard lessons learned at an early age.
Lesson 1: Stay Quiet, Stay Still.
Thankfully, many of us don't start forming memories until we're over the age of 3. There's strong debate on whether we still retain things, or form habits before this age, but for argument's sake, we'll stick with what I remember learning.
To backpedal a bit, my own mother came from a cycle of abuse. Her mother abused her. Did it make it right that she did it to me? No. That was her normal, therefore, she continued what she knew.
Throughout the years, there was always a constant in my relationship with my mother. Tension/Anger would build, she would snap, sometimes yell, and then the beating, followed by a complete quiet and calm afterward.
This was usually because I would stay quiet and stay put. It was a mantra I would later learn to say in my head so that the pain would go away.
Stay quiet, stay still.
You learn this very young. As long as I make myself as small as possible and don't fight back, it will be over soon.
I learned to read my mother's triggers. Mostly it was a look when I would ask for something, or if she was in a certain mood, or angry about things in her life. I was the cure-all for her frustration.
Basically, I learned how to read body language and facial expressions very well. My survival depended on it.
My daily world was constantly changing. There was no such thing as normal, routine, etc. because my mother's moods changed from moment to moment. Yes, she was bipolar, no she was not medicated.
Imagine life with a person who's mood could swing one way to the next in seconds over the smallest things. Everything overwhelmed her. Now imagine that person had controlling issues and always snapped to anger. It was the first thing they jumped to and it was an uncontrollable rage.
Want to know the hardest part about this?
Also imagine a parent that would read stories to you at night, occasionally give you back scratches, and spend time and money on your room for you. She threw birthday parties, took us out, you know─ normal things too.
It can all be so confusing, not knowing which parent you would get.
Anyone that grew up with their natural parents and were abused─ wasn't abused all the time. Don't get me wrong, it was a daily occurrence and it was horrible, but it wasn't everything that I remember.
Especially after my mother's passing.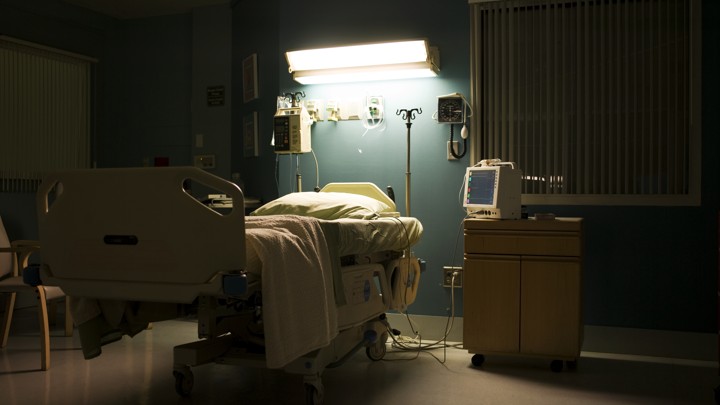 You get so conflicted, and wonder─ was it really that bad? Maybe I'm being dramatic.
But you aren't, and you know it because of the awful things that you wish were false memories, but were very real. You come to mourn what could have been, instead of what was. This is a later chapter we will get into, so for now we'll put a pin in it and save it for later.
Appearances are everything to an abusive parent, and they will go out of their way to seem like things are fine.
My mother spent hours perfecting herself before we would go anywhere. Her makeup, her clothing, her hair. We couldn't leave until she felt she looked perfect, and that I looked perfect. Two perfect girls, with a dream life.
She constantly made strides to appear like everything we weren't. Which was poor. I knew this was a frustration to her because when I would ask about a toy at the store she would snap and say, "we can't afford it."
We most certainly could always afford things for her. Interesting how that works.
Lesson 2: Cry Out For Help, I Dare You.
After the years passed, I reached around the age of five (kindergarten) when I realized that other children were not treated this way. I remember meeting other parents and marveling at how sweet and calm they were.
But it didn't really sink in until I hit seven years old. I'm unsure about what the significance was at this age, or why, but my mother hit a new type of tactic at this stage. I was growing, my hair changing colors from blonde to a sandy brown. My mother, (who had been divorced from my natural father since I was a baby) hated it. She dyed my hair.
She dyed a 7-year-old's hair because her daughter's natural hair 'looked filthy.' She tweezed my eyebrows, dressed me in the frilliest dresses she could find and finally I could look how she thought I was supposed to look. Her darling dear with blonde curls, and sweet dresses.
I look a lot like my father. I suspect that there was a lot of hate held for me because of this. My mother hated my father. She would later describe that I would give her a look and it would set her off.
You see, all of my beatings were my fault because I was such a difficult child.
Her words would drone on and on about how hard I was to deal with and that she had always done her best. Denial is very strong with anyone, especially parents.
At school, teachers had noticed things about my behavior around kindergarten through first grade but nothing much was done about it. It wasn't until around second grade that teachers really took notice of the bruises around my neck, and arms. I'm not sure if there was a change in policy, or they were more noticeable but never-the-less, CPS was informed.
There is only so much a school can do about abuse. The child has to have come into school with filthy clothes, bruises, and bags under their eyes for them to actually do anything about it. The parent has to be a repeat offender of dropping off the child late and showing up late. And that has to happen for weeks on end. It may be different now, but I'm speaking about what I experienced.
I learned that I would need to walk to school in order to make it on-time. So much of grade school, I walked in the mornings and walked home many times when my mother would forget to pick me up or was too late.
When all of it sort of came to a head, they notified my mother that a caseworker was going to be assigned to us.
She calmly drove us home. I remember that look─ the horrifying look of calm that was my mother's face as we drove from the school to our house. It was the second house that my parents had rented. It was on a circle drive near train tracks with a small back yard surrounded by other little box homes like it.
It was at this time that my brother was nearing the age of two. He was my mother's joy and she loved him very much. He was my stepfather's child, which was very special to her. To clarify, I have never held a grudge against my brother for this. We actually get along and he is a great guy. It just was what it was. I was the product of a past she wanted to forget.
What I learned to fear the most from my mother was not screaming. Screaming meant a few slaps, hair pulling, maybe a few whacks with the belt.
Silence, calm─ it was terrifying. It meant something far worse.
I remember that day, her gently laying my brother in his crib for a nap. She told me in a controlled voice to sit on the couch. She rocked and sang to him, her voice carrying through the thin walls. His room was just behind the living room t.v. so anytime he napped, we had to be quiet.
I remember hearing the love, the gentle coos, the wood from the chair creaking as she rocked in time. I secretly wished that it was me in her arms.
Then it was done, the door closed softly with a click.
I'd hoped that some of her anger had gone away. Maybe a bit of it had.
She sat next to me, wrapped her hand under my chin and tilted my eyes up to meet hers. None of this was done gently, there was clear anger there. White-hot anger beneath her blue-green eyes. She spoke one sentence,
"What did you do?"
Her voice was shaking as she held me in place and began squeezing my jaw into a death grip. She shook it once as she tugged me closer to her face.
My mind raced, I didn't know how to respond or what I had done wrong. I just knew that my mom had been in the principle's office. I knew I had to have done something, I just didn't know what. I knew that my jaw was on fire and the pressure was killing me, but I dare not cry out.
She shook me, hard.
"I said," she paused between shaking me and this time she gathered a handful of hair and pulled my head back, "what did you do?"
This was different. She didn't want me to be quiet, it wasn't going to suit her this time.
I don't know why I did it, I'm still not sure if it was just instinctual or a form of defiance, but my head pulled away and I tried to run. I remember tears coming, even though I didn't want them to.
My head went to a different place that day. It was something I think my mind began doing to help ease the distress. I remember being pulled to the ground and my head screaming from the pain.
The world rang off-key, and it wouldn't be until later that I realized I had been slapped in the head around my ear. She held my hair the entire time, keeping her voice low as she pulled and pulled dragging me on the floor. My face numbed as the adrenaline coursed through my body and I curled on the floor.
She finally released me after apologies flew from my mouth between crying. I didn't know what I had done, but I knew that I should apologize. She stood up and told me that if they got into trouble over any of this, I was going to pay.
And if I ever, ever told anyone like that again I would live to regret it.
I wanted to ask what I'd done and what she meant, but I knew better. I had once asked and been hit harder for questioning her.
This is how an abuser works. They use fear to make you stay quiet. Believing that it will only get worse when you try and reach out.
I hadn't fully learned my lesson from this experience, or maybe I had grown tired of it when I grew older, but at any rate, this was a precursor to what was to come later.
That was the first time I'd heard her snap this way.
This was when she learned how to be sneakier with her hitting.
The CPS (child protective services) worker, like others, came and reviewed our family. My mom smiled, I smiled, we were the perfect family. I never opened up to my teachers again about anything that had happened. You see, my mistake was telling a teacher that my bruises were from my mom.
Lesson number two had been, never trust adults to protect you.
This is part I in this series. I will be posting more soon.
Remember to get hugs and love after reading these.
❤ Grey