Ok, most of us have heard it─ the typical b.s. that never works:
Just train your mind to think differently, what's the problem?
The problem is, that is great for long term over continual months of practicing breathing techniques and retraining your thoughts to go in a positive direction. It's called cognitive behavioral therapy, and it does work.
But what about when you are in a pinch or can't afford to see a professional?
How about all the physical feelings you get? The tightening of your chest, or feeling like a stranger in your own skin. I mean the actual feeling of being irritated to be awake, alive, and doing things when you would rather just eat and go to sleep.
Or, my personal favorite─ when you are trained to know your signs, but all the 'you're not being a rational person' speeches in your mind aren't quite getting through.
I feel you, I'm there. At least two to three times a week, sometimes more.
So, this isn't fool proof and I'm not a licensed professional, but I can tell you what has worked for me after dealing with anxiety and depression my entire life. I mean actually work, not some bullshit click-bait that every site seems to have.
Hello, hi, we're a website─ just click on these next 100 pages of advertised products and we'll never get to the real point. 
Ugh.
Get physical
I'm not going to lie, I work out a lot. Like 5-6 days a week a lot. Not because I want to be thin (but bonus!) but because it keeps my mind preoccupied. The key to not going mental is to keep yourself physically active. It releases good chemicals called endorphins. They interact with receptors in your brain that reduce the feeling of pain. I also love a schedule and repetition, which brings me to my next point:
Repetition
Keep. A. Schedule.
Rinse, repeat. I'm not joking. You will function significantly better when you know what is going to happen from day to day. It's calming because your body goes, 'ok, I know this, I've got this.' Having daily rituals has saved me more times than I can count.
For example, when I wake up─ I make myself breakfast and coffee. As this is happening, it gives me time to tidy up and think on what I need to accomplish that day. P.s. this also knocks out two things that need done: cleaning and scheduling.
This doesn't need to turn into: OMGIHAVESOMUCHTODOTODAYFUCKI'MFREAKINGOUT
It's more a collection of thoughts. "Ok, today I need to get a project done at work─I have a meeting at 1 with Jeff." The end. Refreshing your memory, keeping yourself on track. Check your google calendar.
For the love of god, keep yourself some sort of reminder on google calendar, or remember the milk, or whatever app you have. I am the sort that I will forget instantly if I don't set up a reminder─ and I'm pretty sure most people are. This will also help keep that crazy voice down instead of a self-induced panic attack for forgetting things.
You know the one─ the bitch in your head that shouts shit like:
"How could you be so stupid, why did you forget to just set up one simple reminder, god you're useless." 
She's fun, I take her to parties sometimes─ or dates, or you know, family events.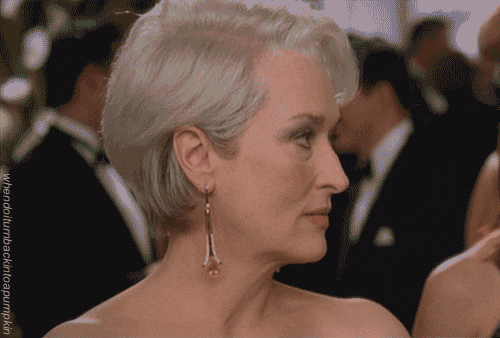 Breathe
Ok, I'm aware that not everyone has a fitbit but it's what I use. It's called Relax and it makes you practice inhaling and exhaling. Some people can meditate, some cannot. Instead of getting yourself into a tizzy over how to meditate, just focus on drawing breath in and out for two minutes in a comfortable position. (don't cross your legs, that raises blood pressure) Most people can spare 2 minutes.
Whether you use an app on your phone (like Calm) or the fitbit app, Alexa, Google, or what have you─ these are all wonderful tools for helping to get your mind into a head-space that calms you. You'll eventually (slowly) start being able to do it on command.
It's pretty neat.
I'll share a weird fact with you, since we're sharing.
I love to visualize when I'm doing my breathing exercises. I think of the strangest thing that would probably freak most people out but somehow calms me: I love to imagine I'm by myself in a ship, floating in space out in the middle of nowhere. Sometimes, I can see a star in the distance, or planet─ occasionally an event horizon ringing beautifully around a black hole.
But I'm a freak so, you know, you do you.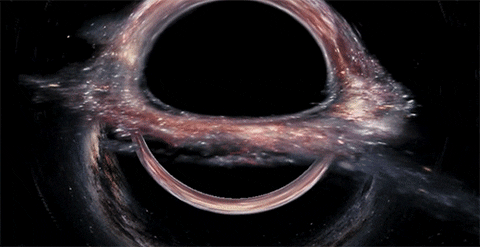 Clean:
I'm not kidding. Keeping a clean, tidy environment has been known to release the happy chemicals like serotonin and cortisol (much like the runner's high) and gives you a sense of accomplishment. When you meet goals, even small ones, you feel happier.
Marie Kondo is definitely on to something with this one. Bring in those happy vibes by feeling in control, accomplished, and clean. You would be shocked what that does for you mentally.
Morning showers are amazing to me. I feel like a new human being.
Goal Setting:
Set small goals, and I mean small. You can always plan your yearly stress for long term goals in January. They're great, but they set high expectations throughout the year and bring you down when you don't accomplish them.
So, set up daily ones!
Today, I'm going to get through one day without having a negative thought about myself. Go on, try it. It feels good to pat yourself on the back for accomplishing something!
Hey, I got through that meeting and I paid attention and interacted. Way to go me!
I set out to clean the kitchen this morning and I finished it. Great job.
Rewarding yourself daily allows the long process of having a positive mindset to kick in. Keep it up, and you'll be one of those people you make fun of for being too happy in no time.
Well, maybe.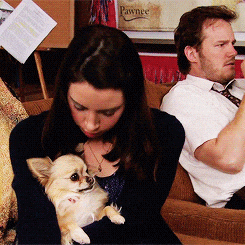 I really feel like over the course of just a few more years, AI will be a wonderful tool for anxiety. Alexa and Google are already looking into this. If you missed any of my podcasts, I talk about them in the Grey Space series on Soundcloud you can check out here:
Slow it down
Take each day, one day at a time. (much like we covered in small goals) I can't stress this enough. I'm a huge offender of thinking about everything that needs to get done and get completely overwhelmed. Instead, focus on the day. Focus on tasks instead of the entire day at once.
My mantra on bad days:
3…2…1… time to get out of bed and start the day. 
3…2…1 brush your teeth and take your medicine.
One foot in front of the other, all day if you need it. This has helped me tremendously on very bad, no-good, terribly-awful days.
Big no-no─
Don't drink while you are depressed or anxious. Alcohol is a downer, a huge one. Avoid drinking during a time you are freaking out.
Steer clear of too much caffeine too. I found on days I had more than three or four cups of coffee, my anxiety was insane. It made me jittery and I was incredibly irritable.
I know, I know: fuck off, Grey.
I am very serious about this one and have seen first hand what it does to your body to drink and suffer from worse anxiety the next day. Crippling anxiety.
Don't do what dumb Grey did.
One of us: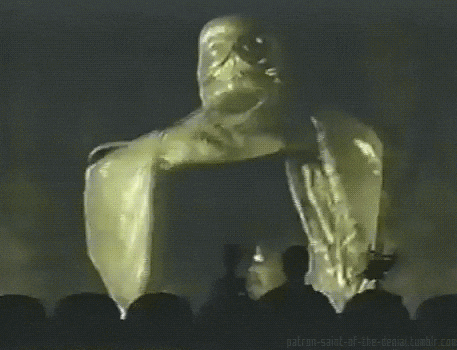 Try your best to actually steer your mind away from negative thoughts as soon as they enter your head. While this is like, 1000% impossible all the time, it does start to become habit forming.
My inner bitch, "damn girl, your ass gettin thicc AF"
Counter argument? "Damn girl, dat ass don't quit" Then do a booty shake and take your fine ass into the day with a grin.
Love yourselves.
❤ Grey