Ever since I was a little girl, I could remember being wildly conflicted. I liked being near people, but interacting with them was exhausting.
The strange thing is, I can talk about anything and usually get along with others easily.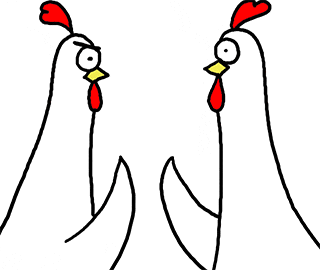 But to do it all the time? Brings a great weariness to my bones.
I used to stream 6 days a week. o.o Can you imagine? I think it's for some people, but definitely not for me. I prefer the 'record a show and post it afterward' format. Engaging with people just wore. me. out.
Mostly, it's the toll it takes on your soul and then somehow being 'ready' to be with your loved ones afterward. They got a half version of me. And gurrrrl─ the crankiness is real.
The holidays are a special sort of pressure for someone that is used to being alone for 8-10 months out of the year. My family has never really understood that and I get razzed over it constantly.
I'm mostly just a hermit, but I do occasionally like the company of others.
Sometimes. Maybe.
Ok, let's be real─ I would probably build an empire of bots, order everything off of amazon, and cook for myself. (I just need those damn bots to be made for companionship, I've got everything else covered.)
I have this odd problem of understanding people's life issues that sometimes make me seem─ cold or distant. When someone tells me an issue, I tend to offer them a solution. I hear that is a no-no, and have learned since then to pause before answering and ask if they would prefer comfort or to just listen vs. telling them what I think is the 'correct solution.'
That isn't to say that I don't understand emotions, or that I lack those sorts of feelings─ I just can't understand why people tend to stay in situations that make them unhappy.
I didn't understand what they all got upset over when they got dumped. I guess I'm someone that has always found a brighter side to everything. Like, "oh well, at least I get more time to myself now─ win!" I offered this explanation once and was promptly told that normal people don't work this way. I still to this day don't understand why it's upsetting to not be with someone who doesn't want to be with me─ but, I can at least offer comfort to those that it does upset.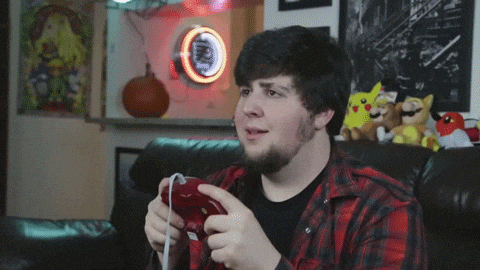 High school was fun, y'all.
My entire life has been this viewpoint:
Presented with problem─ research problem, find solution. Excellent.
Presented with emotional problem─ research problem, find several solutions, offer said solutions─ receive angry person?
???
shitshitshit 
panic and run away
lock self away for several months until everyone has forgotten about it
resume normal friendship
excellent.
I had the same problem understanding girls in my life. I would hear them complain about certain shoes, or hairstyles, or clothes and I would say, "just…don't wear them?"
Holidays to me are a giant weird blob of nope. 
I have to drive hours through an area I'm not familiar with to sit and listen to a side of the family that makes me want to tear my ears out. (I go because my dad would get sad if I didn't) I stopped participating the the gift exchange years ago because the gifts for women always included some sort of horrendous body spray/lotion set, skin paint, or smelly wax. And not the good, clean scented smelly wax that you burn after you poop─ but an odd, mysterious musky scent that all older ladies seem to slather on everything they own.
Then, there's the endless amount of questions which inevitably lead to the fact that I had a horrible, awful childhood with nothing remotely entertaining to talk about. (unless you count my interaction with other human beings.)
I still cannot understand why handing someone a gift card or money is viewed negatively. Alternatively, I do make things for people─ but there is that still-small voice that says, 'you know, they could just buy what they want instead of you spending time and effort making something that collects dust.'
Yet every year I'm made to be part of this horrible ritual.
Until, recently.
The last few years my family grew further and further apart. I started realizing it just last year when the tiny little social creature that lives in a locked box of my subconscious peeked out and said, "it's time."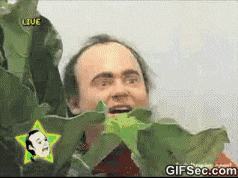 Which brings me to the next part of my level of fucked-up. Now that no one wanted to meet up, it made me recognize how much I miss being a part of─ well, anyone's life.
My brain: "I like people, they real nice"
Also my brain: "I hope half the entire planet dies in a pile of shit and fire."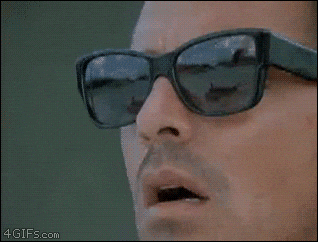 I know, right?
So, I'm always stuck between absolutely feeling lonely and 100% do not want human contact like, 80% of the time.
I guess the weird and messed up point I'm trying to amble my way over to is this:
Don't screw up relationships with people that tend to show they care for you. Also, no matter how crazy your family makes you, they still love you and choose to be a part of your life.
And for the love of all that is good, please stop texting that ex (or anyone) you never got over. If they aren't in your life─ they don't care. And neither should you.
Take it from someone that focused on all the wrong people for a majority of her life.
Love yourselves.
-Grey ❤